Introducing Spell for Private Machines
Spell for Private Machines allows companies to use their privately owned GPUs or CPUs alongside cloud resources for machine learning experimentation, results and collaboration.
Given the computational requirements of modern machine learning, many companies have invested in operating their own hardware. But managing experiments across private machines and cloud instances can be time-intensive and slow teams down. By integrating your private machines into Spell, it gives your machine learning operations cloud bursting flexibility. The Spell platform will take care of the environment and dependency management of machine learning projects on your private machines and automatically tracks and visualizes your machine learning metrics.
The Spell platform is built for team collaboration, and this integration allows teams to scale more efficiently from private machines to cloud compute when needed. Team leads can more easily track and monitor their team's machine learning experiments by having their private machines and cloud projects in one central location. All experiment results, checkpoints, and training outputs are automatically saved and accessible via the Spell web interface.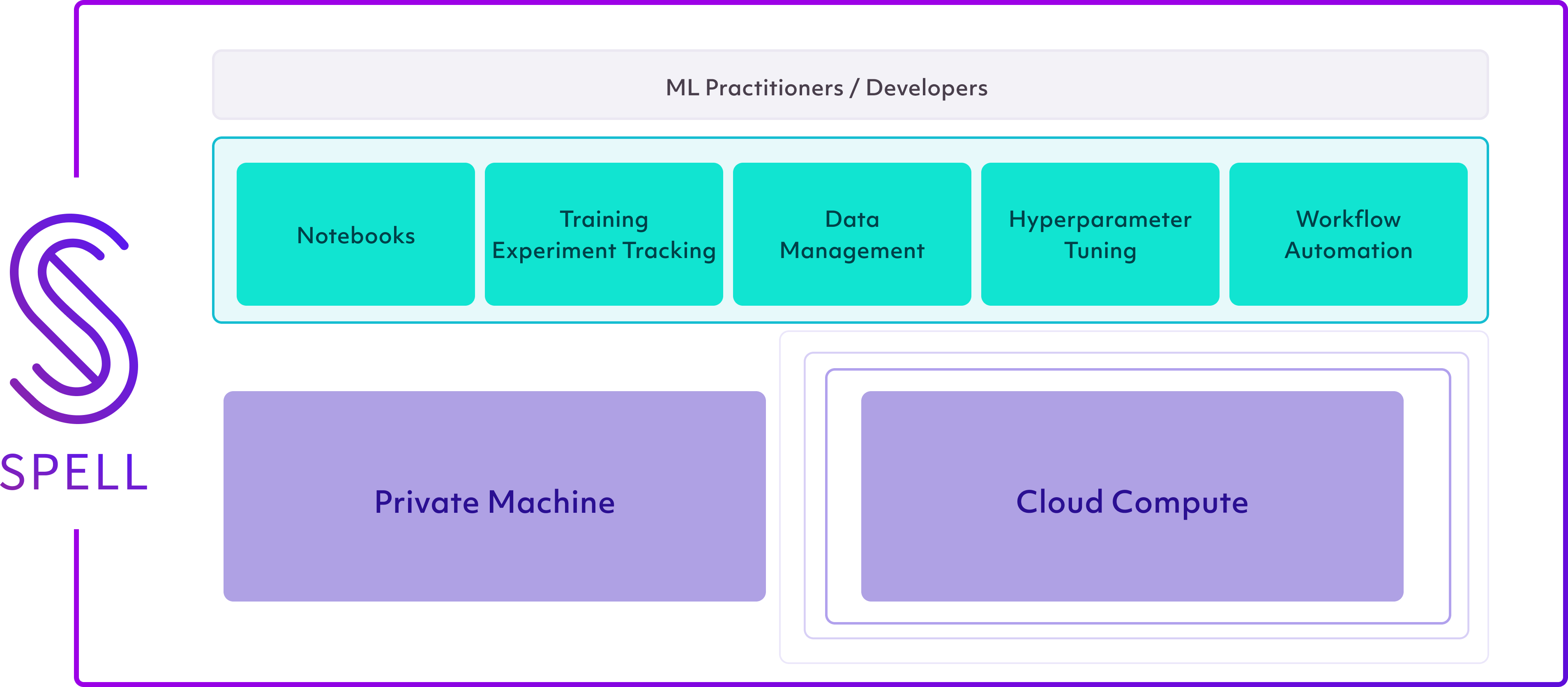 For organizations, integrating Spell for Private Machines on your GPU or CPU machines takes minutes, and all data traffic is encrypted and secure. Spell is a multi-cloud platform, supporting object storage and GPU cloud compute across the major cloud providers. After integration, scaling experiments from your private machines to an AWS v100x8 GPU cloud machine can be done in a few simple clicks.
Organizations can maximize the investment of private GPU and CPU machines by streamlining their machine learning operations with the new Spell for Private Machines integration. Request a demo of how Spell can streamline your machine learning operations within your organization.
Detailed documentation can be found at https://spell.run/docs/private_machines/
Get a demonstration of Spell for Private Machines by Requesting a Demo